1. SCOPE
This procedure applies to the local post weld heat treatment for GCPxxxx project with Carbon Steel P-No.1 material (ASTM A106 Gr.B, A234 WPB, A105N,…).
 2. REFERENCES 
ASME BPVC.VIII.1-2015 – ASME Boiler and Pressure Vessel Code – UCS-56 Requirement for Weld Heat Treatment.
36-A-004 (of INEOS) – Standard for Hardness Testing, Post-Weld Heat Treament and Pickling.
3. TERMS AND DEFINITIONS
HEAT TREATMENT: Refers to heating and cooling process intended for giving required properties and conditions to the metallic material.
HEAT AFFECTED ZONE (HAZ): Refer to a zone whose mechanical characteristic or minute structure may change but base metal does not melt during welding.
STRESS RELIEVING: Refers to a constant cooling process after providing sufficient heat to a certain structure or area in order to eliminate residual stress during heat processing or welding.
POST WELD HEAT TREATMENT (PWHT): Refers to heat treatment operation that is supplied to their welding suction or welding material after the completion of welding to release stress, to reduce hardness and to prevent cracking.
REPAIR: Refers to and action that restores in appropriate characteristics up to the safe and reliable state.
REWORK: Refers to make an adjustment or a creation to get a certain item to comply with its original requirement
4. GENARAL
4.1       HEAT TREATMENT REQUIREMENT
Heat treatment equipment of portable carrying type is divided into program controller, temperature recorder unit and power unit. This equipment is manufactured easy to select for heat processing.
4.2       HEATING SOURCE AND WORK METHOD
A heater using an electrical resistance of the ceramic material components completes supplying to a welding area.
The heater uses resistance thermal wire with about 80% Ni and 20%Cr, the ceramic insulator is made of high-density alumina power produced when carbonized at high temperature.
Application of bed element.
During PWHT, the heat bend should broadly cover the stress applying area of the weld heat affected area and its surrounding metallic area. As a minimum, the soak band shall contain the weld, heat affected zone, and a portion of base metal adjacent to the weld being heat treated. The minimum width of this volume is the widest width of weld plus one thickness of base metal or 50mm, whichever is less, on each side or end of weld.
The typical for covering heating element for Manhole/nozzle, longitudinal joint and circumferential joint is shown on Figure 1.
Ceramic material element installation sequence:
Position heater pad with elastics bands or cotton tape.
Lay element tails neatly along work surface at right angle to weld.
Secure elements with steel wires.
Position thermal insulation mats using steel wires
Make sure last 100mm of the hot tail is free to release some heat.
Make sure the crimp between the hot and cool tail is completely clear of the insulation.
Heating element provide clean electrical heat for PWHT of weld joints on pipe work, vessels and structures. The short trip mat heater or coil type heater may be used on small diameter pipe work. Special heaters can be universally applied for PWHT, but are basically intended for use where application of standard mat elements is not practicable, for example on nozzles, valve bodies, return bends, etc. Stranded nickel-chrome core wire is double back on itself in the form of a loop and covered with 2 hold bends which have concave sockets at each end .The core wire emanating form on end of the heater is covered with wing hole ceramic and there is a hot to cold crimp where the cold tail starts, finally terminating in small cam-lock connection to splitters. The ceramics are externally hard and durable sintered alumina of 98% content. They should not be breakable. Ceramics are designed to transfer heat quickly. The heat conductivity is excellent and the electrical strength high at PWHT temperatures.
5. PROCEDURE
5.1       PROCEDURE OF HEAT TREATMENT
PWHT is usually performed according to following provision:
Receive a PWHT request.
Confirm weld areas number, cleaning status and other requirements necessary for PWHT.
Checking for surface temperature before starting work
Contact T/C (thermocouple) by mean of TAU (Thermocouple Attachment Unit)
Determine number of required heater according to size and cover them.
Cover ceramic fibers that are heat-keeping material.
Make confirmation of calibration status of recorder.
Connect T/C to the recorder and program controller.
Seal any open area, if any.
Confirm if there is a support to complement the distortion caused by PWHT and confirm heat related indicator, adjusters handle, deal instrument, etc.
Turn the main equipment on.
Raise the temperature to the holding temperature as required by PWHT request and applicable code.
Confirm the maintenance status during PWHT.
Turn the power off after PWHT and cooling down to the ambient temperature.
Disconnect the heater.
Confirm the result with PWHT request and prepared report on heating cycle.
Submit a record and heating temperature record chart to the Client.
5.2       PWHT
5.2.1    General requirement
PWHT shall be carried out in accordance with applicable Codes and Customer specification.
PWHT by electric resistance heating method shall be used for welded area required PWHT.
Temperature shall be recorded by auto temperature recorder and shall comply with code requirement.
When PWHT of the material with difference P-no, the PWHT should be done at the high temperature of PWHT.
When pressure part is welded with non-pressure part and those two parts require PWHT, the maximum PWHT temperature should be exceeds the maximum temperature.
When it is rainy or bad weather conditions, the PWHT area should be protected.
If the PWHT is stopped due to power failure, the welding area should be protected not to be cool down so rapidly. After cooling and before PWHT is resumed, visual examination of the weld shall be performed to assure that no crack to be formed.
The area where PWHT completed should be appropriately marked, such as "PWHT done", for identifying easily.
5.2.2    Preparation for PWHT
The area to which PWHT is to be applied must get a prior approval before performing PWHT.
The thermocouple should be sufficiently attached in order to achieve an accurate temperature adjustment.
The heating and cooling rate should be accurately calculated in advance.
5.2.3    PWHT heating and cooling requirements:
As requirement of ASME BPVC.VIII.1-2015 – ASME Boiler and Pressure Vessel Code – UCS-56 Requirement for Weld Heat Treatment, the heating and cooling rate shall be as following:
Above and at 425ºC, the rate of heating shall be not more than 222ºC/h*(25/t), but in no case more than 222ºC/h.
Above and at 425ºC, the cooling shall be done in a closed furnace or cooling chamber at a rate not greater than 280ºC/h*(25/t), but in no case more than 280ºC/h.
Below 425ºC, the PWHT parts may be cooled down in ambient condition.
5.2.4    PWHT cycle for all thickness is as follow:
Heating rate: Max. 222ºC/h.
Holding temperature: 635ºC±15ºC.
Holding time: Minimum 2hrs.
Cooling rate: Maximum 280ºC/Hr.
Temperature control point: Max. 300ºC.
5.3  THERMOCOUPLE
5.3.1    Thermocouple
Type K and 0.5 mm diameter thermocouple (T/C) should be used. T/C line made of NI -Cr/ Ni-Al type and the welding to attach T/C is done directly by the condenser discharge on the work area. Type K and 0.5 mm diameter thermocouple (T/C) should be used. T/C line made of NI-Cr/ Ni-Al type and the welding to attach T/C is done directly by the condenser discharge on the work area.
5.3.2    T/C contact.
The welding unit can be used as T/C contact by fixing it in the manner that is no harmful thermal effect to material to be heat treated during melting of T/C end point. To get the best result, T/Cline should be directly attached to the work surface.
5.4 TEMPERATURE MEASURING AND RECORDING
T/C is connected to a continuous temperature recording monitor. Which provides a temperature recording sheet with temperature change and it's trended during various cycles. The recorder has been set to a temperature change and the speed has been set to 25mm or 50mm per hour. Every measuring and recording equipment should be inspected and calibrated by an authorized organization every 12 months
6. EQUIPMENT
6.1       Power regulator:
Model number            SHM-1002
Output Chanel            06 connectors with maximum 04 resistance panel/ 2.7kW
Output Voltage for control unit: 110V/ 03 connectors
Capacity                      75KVA
Cooling system           Air cooling
Duty cycle                   Continuous
Control mode              On/off Noncontact
Permissible Ambient
Temperature                0~40ºC
6.2       Programmable temperature Controller.
Model number            DB630-06/ Chino Japan
Control range              0 ~ 1200ºC
Output on – off           (To power regulator)
Program setting           up rate 0~ 999ºC/Hr.
down rate 0~ 999ºC/Hr.
6.3       Temperature Recorders
Model number            EH3127-001
Recording range         0ºC ~ 1200ºC
Chart paper size          Strip folding type
180mm calibrated width
Length over all: 20m
Balancing time            3 Sec
Input                            CA thermocouple
Measuring point          12 points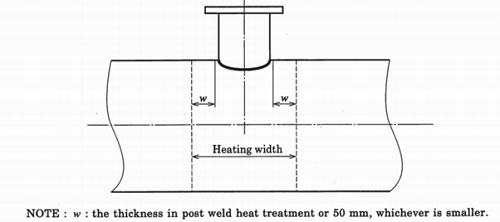 FIGURE 1. TYPICAL FOR COVERING HEATING ELEMENT
Các sản phẩm do GTECO cung cấp:
(Products manufactured by GTECO)